AHUG ISC 22 Workshop and Birds of a Feather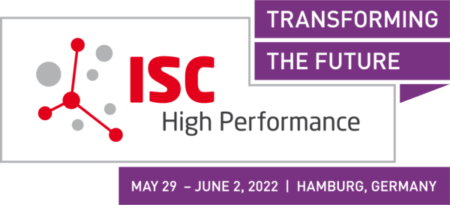 Please stay tuned for more information on the AHUG ISC 2022 non-proceedings workshop and Birds of a Feather at this page and on our Twitter, Slack and mailing lists. We anticipate both of these events to be held in-person as ISC22 travel restrictions allow. Please check back late the week of May 21st for the workshop agenda!
ISC 2022 AHUG Workshop
Date: June 2nd, 2022. 9 AM-6 PM CEST (GMT+2)
Location: Hall Y5
Please note that this event will be held in person! Please see the ISC agenda for more information on this event.
Speaker Announcement 
The Arm HPC User Group (AHUG) invites you to submit a presentation for the International Supercomputing Conference (ISC 2022) AHUG workshop to be held from 9 AM to 4 PM Hamburg, DE time (GMT+2) on June 2nd, 2022. This is a full-day event without proceedings that will be held in an in-person format. Presenters in live sessions are expected to register for the ISC workshop track since this is an official ISC workshop.
We anticipate having panel sessions and short talks as part of the official program with a preference for live talks for presenters. Depending on the number of accepted speakers, we anticipate talks being in the range of 20-25 minutes with an option to contribute lightning talks for students and early work. Note that other than the normal registration fee collected by ISC for official workshops (179€), there are no fees or membership requirements for participating in this event.
Note: We are explicitly looking for students working with Arm HPC to come and present in our lightning talk session! 
Please send any questions you might have about this event to the officially listed ISC event organizers – Jeffrey Young, Jonathan Beard, Steve Poole, Roxana Rusitoru, and Michele Weiland. You can also email any of the AHUG board members (Christelle Piechurski, Steve Poole, Mitsuhisa Sato, Valerio Schiavoni, Michele Weiland, Jeff Young) who are helping to organize this event at info@A-HUG.org.
 Submit your talk idea for the AHUG ISC22 workshop here!
AHUG Workshop Timeline
Call for Presenters opens: March 24th
Call for Presenters closes: April 25th
Early Bird Registration for Accepted Presenters Ends: April 26th
Agenda published: May 21st
Workshop: June 2nd, 9 AM-4 PM Central European Summer Time (GMT+2) in Hamburg, DE
ISC 2022 Birds of Feather

Accelerating Arm for Zettascale
Date: May 30, 2022. 1 PM to 2 PM CEST (GMT+2)
Location: Hall E
Please note that this event will be held in person! Please see the ISC agenda for more information on this event.
This Birds of Feather session will allow for attendees to discuss topics they feel are relevant for growing Arm HPC around the world. Organizers from AHUG and related organizations will help host and will pose questions that attendees can provide feedback on to help propose new community focus areas for the upcoming year.